The best thing about autumn, besides the eye-catching foliage, is the delectable desserts you can enjoy. The sweet flavors of the fall/winter season complement the atmosphere, making everything mesmerizing.
Imagine relishing a delicious Nantucket Cranberry Tart while enjoying the cool breeze on an early winter night. Wow!
Sweet and savory treats in this weather can be captivating and create a warm and nostalgic feeling.
With that said, below, we have provided a list of delectable desserts you can try this fall/winter and enjoy their flavor while watching the leaves change color, and the first snowflakes make their way.
Caramel Apple dump cake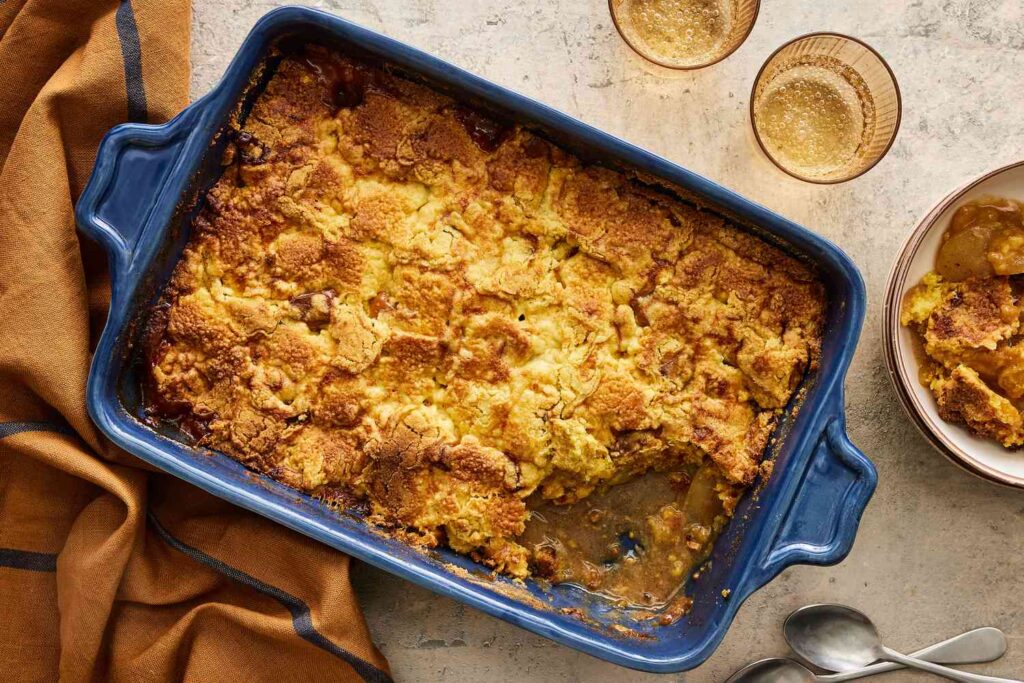 As can be understood from the name of this dessert, making it does not require you to stir the ingredients. The total time required to curate this dessert is 15 minutes. Therefore, in less than half an hour, you can enjoy a delectable cake that tastes like fall in each bite. The minimum preparation time of this recipe makes it a perfect treat to serve your unannounced guests.
Cranberry chip cookies
The cranberry chip cookies are so delicious that they can easily kill your diet plan with their enticing aroma, mount watering crust, and chewy interior. So make them at your own risk. The tart cranberries blend perfectly with the vanilla and sweet chocolate chips, creating a delectable delight to savor with tea on a fall evening.
Pumpkin pie
Nothing compares to the delectable taste of a pumpkin pie, especially when you are with family having the time of your life during the fall holidays. The best part is that making a pumpkin pie is so easy that you can decorate your table with a delectable dessert in an instant.
You can also try this easy pumpkin pie recipe that only requires a few ingredients, like canned pumpkin, sweetened condensed milk, and eggs.
Apple dumplings
If you are fond of the fragrance and taste of warm cinnamon, this dessert is definitely for you to try. The dumplings are a perfect autumn treat that captures the essence of fall in the true sense. With every bite, they explode with the taste and flavor of tart apples and warm cinnamon.
You can consider a few options to serve these dumplings with. For instance, serve these dumplings with a dollop of whipped cream, a generous portion of ice cream, a drizzle of warm caramel sauce, or nuts for added texture and flavor.
Apple Fritters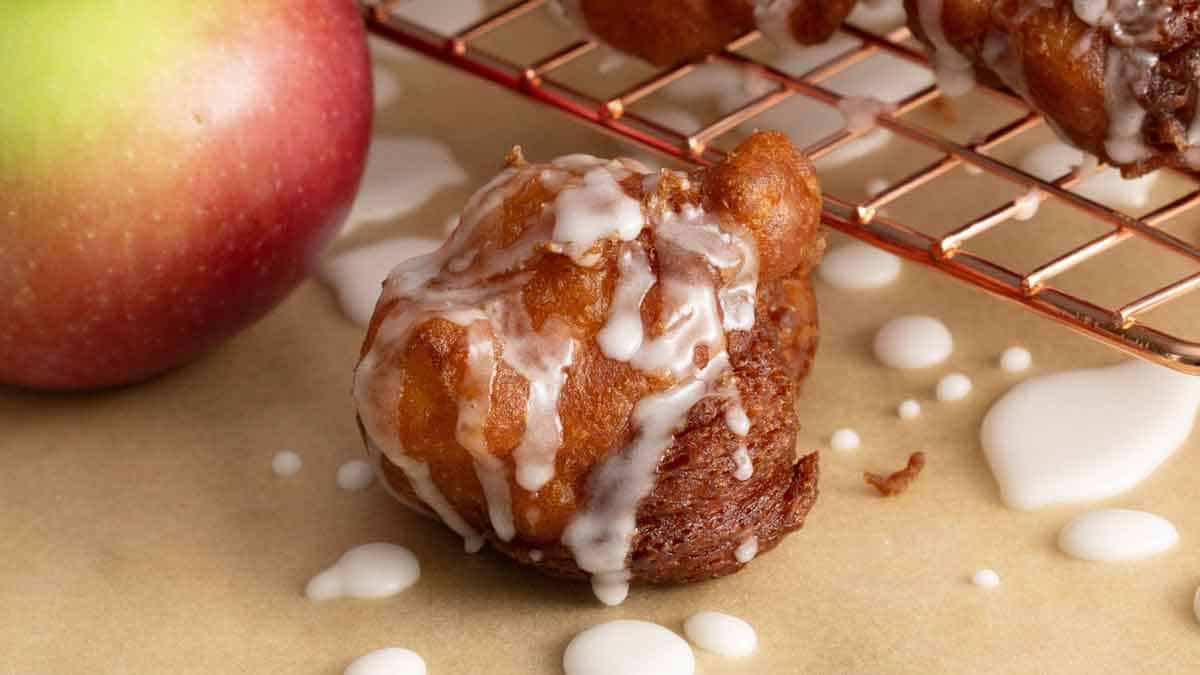 If you are someone who does not care for luxurious textures and fancy presentations in your desserts and focuses on the taste only, apple fritters are the perfect dessert to enjoy this fall. The flavors of apple, brown sugar, and cinnamon define this dessert's taste.
Apple fritters consist of sliced apples coated with sweet, spiced batter and deep-fried to a perfect golden. They are absolutely irresistible when served warm.
Pumpkin chess pie
If you cannot decide between a pumpkin and a chess pie, make something that offers you the best of both worlds— a pumpkin chess pie. This pumpkin chess pie creates a unique and delicious flavor that can easily satisfy your sweet autumn cravings.
The dessert has a smooth and velvety filling, overwhelmed by the spices of the fall. When baking it, you will know the pie is ready when the middle barely wobbles. When it has attained the perfect balance between the exterior and silky interior, it holds its shape until cut.
Sweet potato cake (with cream cheese frosting)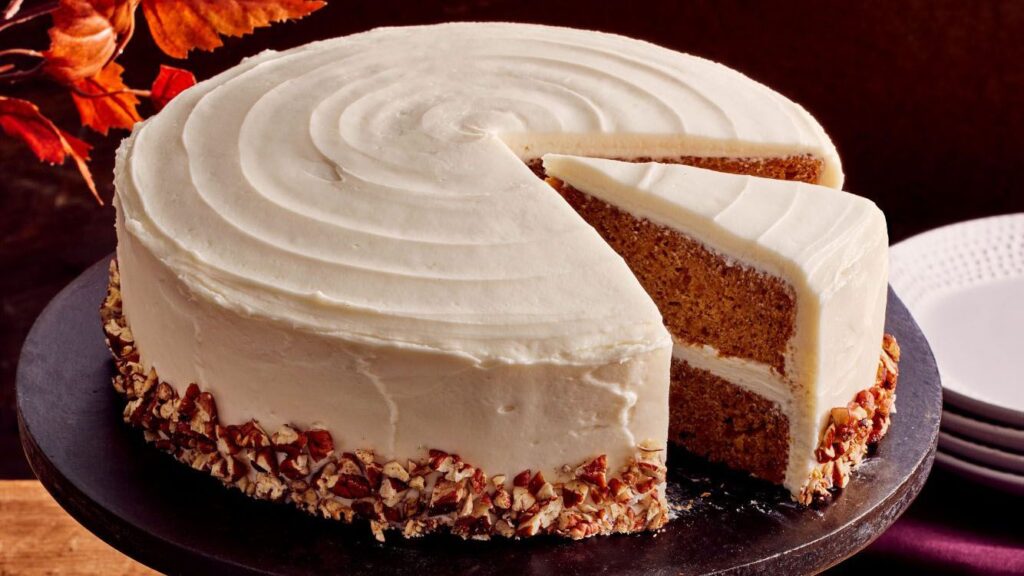 You can enjoy sweet potatoes in various ways, and one of them is a sweet potato cake. It is an innovative way to enjoy this plant root's slightly sweet, delicious, and naturally earthy flavors. So, why not impress your guests this fall and treat your family with a sweet potato cake? And if that's not enough, make this cake even more special with luxurious cream cheese frosting.
Pecan pie bars
Pecan pie bars are a brilliant and convenient way to enjoy a pecan pie's timeless taste and flavor. Whether you eat them right after they come out of the oven, pack them for work or school, or take them along for a cozy fall weekend picnic, they never disappoint your taste buds.
Apple turnovers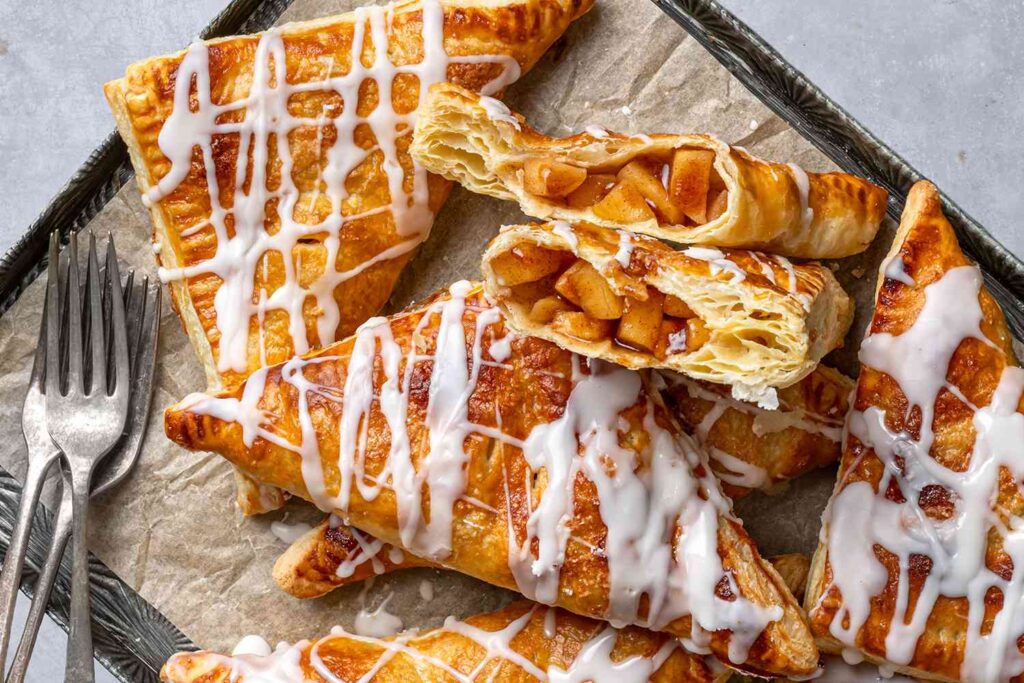 Are you up for a tender yet crispy and flaky treat to savor this autumn? Try the apple turnovers, which truly symbolize the feel and essence of the fall. The dessert consists of apple pie-like fillings and a flaky pastry shell.
Every bite gives you small bursts of flavor when the apple filling fuses with the golden-brown layers of pastry.
You can make a big batch of apple turnovers, store them for later use, and pop them into the microwave when serving again. They pair perfectly with coffee, tea, or a glass of milk.
Chocolate maple bars
Savoring chocolate maple bars is the perfect way to appreciate and enjoy the beauty of the fall/winter season. Combining chocolate's richness and maple syrup's uplifting sweetness, chocolate maple bars are a treat you can enjoy anytime.
They can be an afternoon pick-me-up, dessert for Thanksgiving, or your standard evening dessert.
Baklava
Baklava is a traditional walnut strudel, a specialty of the Mediterranean and Middle Eastern regions. Its exclusive taste and texture set it apart from numerous other desserts.
Making Baklava may sound daunting because of its appearance, but it is manageable and requires you to have the ingredients ready and follow the recipe on the package. The recipe uses the easy-to-work-with phyllo dough to create delicate, paper-thin layers, which is a pure joy to work with.
Once prepared, you can easily see that the results are delectable and well worth the effort and time. The crispy layers of phyllo dough and the nutty filling feel incredibly flavorful on your dessert bar.
Conclusion
There are hundreds of ways to enjoy winter, but nothing can be as incredible as treating yourself to savory desserts and mouth-watering treats. This article recommends a list of desserts you can try in the fall/winter, enjoying this merry season to the fullest. The best thing about these recipes is that they are easy to make and require few ingredients, so you don't have to go trick or treating to acquire these desserts; you can make them at home!