After a demanding day, where each family member is engrossed in their individual routines, whether it's work, school, or soccer practice, dinner offers a precious opportunity for everyone to reunite, share stories, and relish each other's presence. The centerpiece of any dinner – food – binds this gathering together. A delectable, wholesome, and nutritious meal doesn't just uplift everyone's spirits but also ensures your family's health and vitality by supplying essential nutrients. Here are some easy-to-cook dinner recipes to consider for your evening meals.
1. One-Pot Cheeseburger Pasta: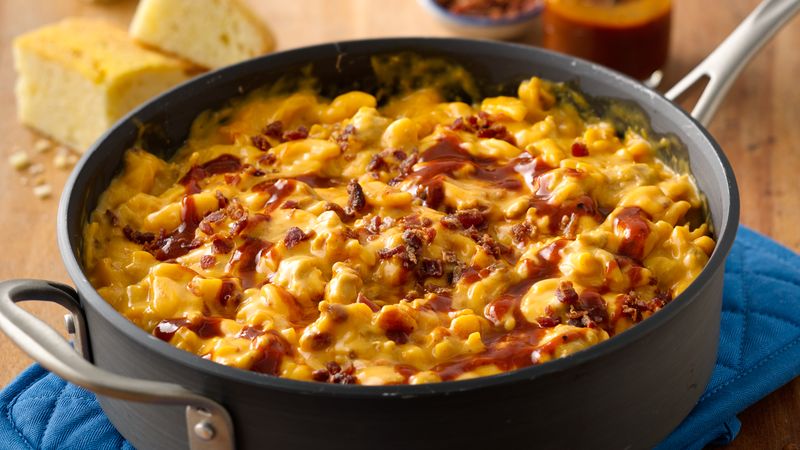 This one-pot pasta is easy to make and will save you from washing a lot of dishes:
Ingredients:
1 tbsp olive oil
1 large onion, chopped
500g minced beef
2 tomatoes, chopped
1 tbsp Worcestershire sauce
500ml warm beef stock
300g pasta
100ml milk
125g mature cheddar
1 tbsp mustard
1 tbsp ketchup
50-70g pickle
sliced dill pickles and/or jalapeños
Instructions:
Start by heating the oil in a large saucepan over medium heat and sauté the onions for about 3 minutes. Then, add the ground meat and cook it until it turns a light brown.
After that, add the tomatoes and Worcestershire sauce, and continue cooking until the tomatoes become pulpy and start to soften.
Now, pour in the stock and bring the mixture to a boil.
Add the pasta, cover, and allow it to cook until the pasta becomes tender and most of the liquid is absorbed.
Next, gently pour in the milk and add 100g of cheese, stirring until the cheese is completely melted. Taste for seasoning and adjust as needed. Include the mustard and ketchup, and then sprinkle the remaining cheese, pickles, and jalapeños on top.
2. Carrot-Ginger Soup:
As the seasons shift, consider experimenting with this carrot ginger soup recipe to share with your loved ones. This nourishing dish is brimming with ingredients known for their robust antioxidants and anti-inflammatory properties, making it an ideal choice to strengthen the immune system of your entire family.
Ingredients:
For the Carrots:
1 ½ lbs carrots peeled or scrubbed and cut into 1-inch chunks
2 tablespoons vegetable oil only to be used for the roasted version of this soup
1 teaspoon Kosher salt only to be used for the roasted version of this soup
½ teaspoon ground black pepper only to be used for the roasted version of this soup
For the Soup:
1 tablespoon of vegetable oil
1 large yellow onion chopped
3 cloves of garlic grated
2 teaspoons fresh ginger grated
2 cups of vegetable broth or chicken broth
2 cups of water
1 tablespoon apple cider vinegar
1 teaspoon Kosher salt
Garnish With:
Chives
Dollop of creme fraiche
Instructions:
Instructions for Roasted Carrot Version:
Preheat the oven to 425F.
Line a baking sheet with parchment paper.
Place carrot chunks on the baking sheet and drizzle with 2 tablespoons of vegetable oil, 1 teaspoon of kosher salt, and ½ teaspoon of black pepper. Toss to coat and roast for 30 minutes.
In a saucepan, heat 1 tablespoon of oil over medium heat. Sauté chopped onions until translucent, then add garlic and ginger, sautéing for another minute.
Pour 2 cups of vegetable broth, 2 cups of water, 1 teaspoon of kosher salt, and 1 teaspoon of black pepper into the saucepan. Stir and bring to a boil, then let it simmer for about 10 minutes.
Add the roasted carrots to the pot, stir, and simmer for an additional 4-5 minutes.
Remove from heat and use an immersion blender to puree the mixture until smooth.
Place the saucepan on the stove, add apple cider vinegar, and bring it to a boil before serving.
For the StoveTop Version:
In a saucepan, add a tablespoon of vegetable oil and heat it over medium flame. Next, add in the chopped onions and carrots and sauté them for 5-6 minutes. Add in the garlic and ginger and sauté for another minute or so.
Next, pour in 2 cups of vegetable broth, 2 cups of water, a teaspoon of kosher salt, and half a teaspoon of ground black pepper into the saucepan. Stir everything together, put the lid on the saucepan, and let it cook for about 30 minutes. Keep a close eye on it and remove it from the heat when the carrots are fully cooked.
By using an immersion blender, make a puree. Give it a little taste, and adjust the seasoning if necessary. Finish it off with a tablespoon of apple cider vinegar to brighten the flavors.
When ready to serve, ladle it into bowls, and you can top it off with a dollop of creme fraiche and chives.
3. Courgette Fries: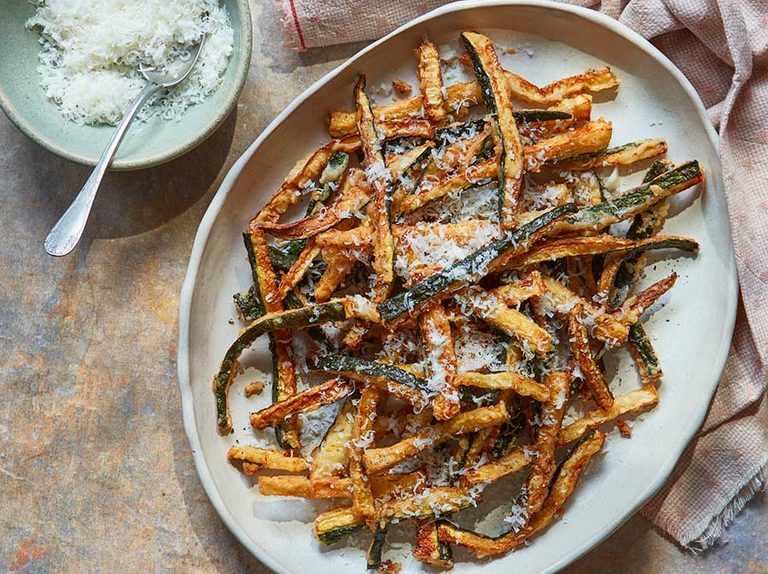 Who says you can't enjoy a delightful alternative to French fries? This could be the ideal accompaniment to your meal, offering a crispy, fried texture while maintaining its nutritional value.
Ingredients:
2 tbsp plain flour
2 courgettes, cut into 1cm batons
oil, for deep frying
15g parmesan, grated
Instruction:
In a bowl, combine the flour, drizzle 2 tbsp of water, and create a thick batter. Season with salt and pepper, then mix in the courgettes.
In a pan, pour oil to a depth of about 4cm, ensuring it's only filled to about 2/3 capacity.
Heat the oil over medium heat until it reaches 180°C. Gently lower approximately half of the courgette mixture into the hot oil and fry until they turn golden. If they clump together, separate them using tongs.
Once they achieve a golden hue, remove from the hot oil and place them on a plate lined with kitchen paper to blot any excess oil.
Repeat the same process with the remaining courgettes.
Sprinkle the Parmesan on top before serving.
Conclusion
Why settle for the same mundane dinners? It's time to explore the realm of culinary innovation. Embrace fresh and inventive recipes to infuse excitement into your family dinner experience.